Friday, 21 September 2018
Hey lovelies!
This post was lying in my drafts since my Mauritius vacation, but travel and work kept me busy. However, as I keep getting a lot of queries about what to pack for a beach vacation - I decided to go ahead and share this list of essentials that would help you make most of your next beach holiday.
Swimwear - This one tops the list beyond a doubt, a good swimsuit can make your vacation peaceful and those Instagram clicks perfect. Take your pick from comfy one-piece or bikinis with a bra top from brands like Marks & Spencer and H&M.
Source : Glamcorner Blog
Sunscreen : Don't underestimate the power of a good sunscreen that will not only protect from sun burn but also give you a lovely glow. Carry a sunscreen from Biotique, Neutrogena or Lotus Herbals with SPF 50+ for your body and one for your face as the skin is much delicate than other body parts.
Sunglasses : Undoubtedly you would need more than a pair of sunnies to protect your eyes from harsh sun but to also match with your various holiday outfits. Try Aldo, Forever 21 or Accessorize for season's hottest shades.
Cover-Up : At times you want to hit the bar straight after a swim, or have a meal by the pool - a versatile cover-up can allow you to quickly get ready without going for a change and looks super stylish too.
Shorts : Don't we just love the comfort of wearing shorts on a road trip or even a day out shopping. Keep a pair that is beach ready, one pair of denim-cuts and a dressy pair that is good for the dinner party scenes.
Tops : Not only they allow you to mix and match, but also tops are super travel friendly. Take your pick from various styles like cold-shoulder, off-shoulder, front knot tops or graphic tees that go well with all your bottom wear.
Flowy Dresses : It's always good to stay easy breezy while you are traveling to a beach location. Wrap-around skirts and sundresses are super light and are perfect for all kind of vacation outings.
Wrap-Around Skirt : Forever New
Hat : H&M
Hat : Pick a versatile hat in a neutral tone that will go well with your holiday outfits while keeping you safe from the sun rays. H&M and Accessorize are my go-to brands for picking a perfect hat.
Flip-Flops : You don't want to ruin your favourite shoes while on vacation. So, carry along a pair of comfortable flip-flops that can also easily fit into your beach bag.
Beach Bag : Straw or jute bags are totally in-trend these days and are also practical enough to carry your beach essentials in one place.
Beach Bag Source : The Beach People
Selfie Stick : You don't want to let go of any of the Instagram-worthy moments. So stay ready always with a selfie stick so that you can capture those fun travel moments with your bae or group.
While I have covered all the major essentials, I would also suggest that you carry a few hair bands to keep your hair tied securely while you go for a swim or when the sun is just making your hair frizzy.
If you are a beach bum, don't forget to carry along your favourite book(s) that you can catch up on a nice, sunny day by the sand.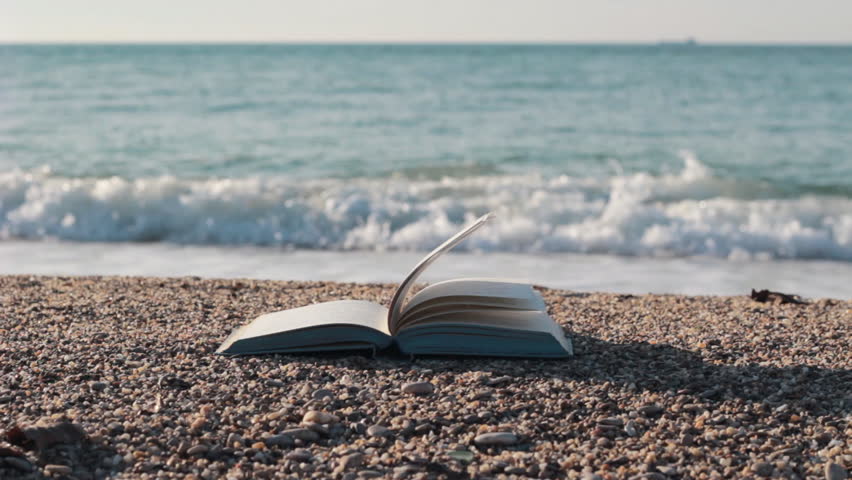 A power bank will come really handy when you lose track over the phone battery, and don't find a charging point at the beach.
Light jewellery like hoop earrings, bracelet or pendants can be nice to make your look dressy by night.
Hope this post helps you plan your next vacation better and travel light! Happy Holidays
Love
Nitika
Tuesday, 11 September 2018
Hey lovelies!
It feels like I haven't written a blog post in ages, which is also true as last month I was in Delhi for two weeks and also visited my hometown Ludhiana. Overall, it was a busy month with a lot of catching up with family and friends, but also I managed to have a few shoots for my Summer lookbook.
And in today's post, I am covering one of my favourite outfits from the summer that features a beautiful sequinned skirt from ZARA that had been lying in my closet since a long time.
I picked this skirt last season from ZARA, but whenever I thought of wearing it - I kept it back in the closet thinking its way too loud for the day.
But as I had a spa party to host during my time in Delhi last month, I couldn't think of anything else than this skirt that's flowy, comfy yet dressy for the event.
To break the monotony of the skirt, I styled it with a boat-neck top from Cover Story and completed the look with the classic monochrome pumps from ZARA.
These statement making earrings from ZARA gave a complete party vibe to the outfit while the Aldo clutch is small but spacious to keep my phone and cards secure.
Top : Cover Story
Skirt : ZARA
Shoes : ZARA
Earrings : ZARA
Clutch : Aldo
A sequinned skirt like this or even a pencil sequin dress is perfect for evening parties and events this festive season. The best part is that it can be dressed up or down in many ways like with a turtle-neck knit for a city-chic look, or with a graphic tee to add an instant edge to your outfit while making it perfect for a brunch with friends.
What's your take on this outfit and what are your picks for Festive Season dressing? Let me know in Comments below!
Love
Nitika
Translate